Products

Stearoyl chloride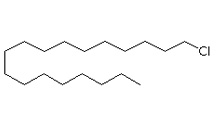 Product Name: Stearoyl chloride (octadecanoyl chloride)
English name: stearoyl chloride
Molecular formula: C17H35COCl
Molecular weight: 302.93
CAS No.: 112-76-5
Properties: This product is a colorless or light yellow transparent oily liquid with a strong irritating odor. Melting point: 23 ° C, boiling point: 174 ° C (0.27 KPa), density: 0.90, soluble in ether, decomposed in water and alcohol.
Quality standard: in line with Q/HSL 04-2010 corporate standards:
Appearance: colorless or light yellow oily liquid
Content: ≥98.0%
Free chlorine: ≤2.0%
Uses: This product is mainly used in the production of surfactants for surfactants in the chemical industry, as well as intermediates for pharmaceuticals, pesticides and organic synthetic raw materials.
Packing: 100kg, 180kg plastic drums.
Safety protection: See the octadecanoyl chloride safety data sheet.